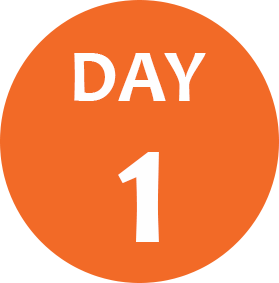 Arrive Delhi
Our team will meet you on arrival and arrange transfers to your hotel.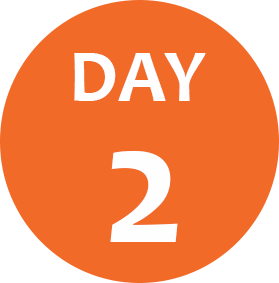 Delhi
Breakfast, then visit Old and New Delhi. Drive past Red Fort, visit Jama Masjid, Rajghat, where Mahatma Gandhi was cremated following his assassination in 1948.India Gate, Rashtrapati Bhavan, the official residence of the President of India, Qutub Minar and Humayun's Tomb.Dinner this evening at the famed Bukhara Restaurant. The restaurant has played host to innumerable world dignitaries including Bill Clinton, Bill Gates, Bryan Adams, Tony Blair and more. The robust cuisine of the North-West Frontier and the skills of Master Chefs have contributed to making Bukhara the outstanding success that it is.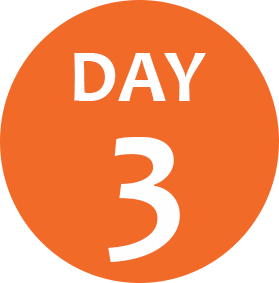 Delhi / Agra (Approx. 205 KMS / 4 Hr. Drive)
Drive to Agra after breakfast and check into your hotel on arrival. An afternoon visit to the Taj Mahal. No matter how high your expectations are, the Taj never lets you down. The unparalleled glory and beauty of the building surpasses imagination. Agra Fort – Quite spectacular and one of many, built by the Mughal Empire. Enjoy a magic show this evening followed by dinner at The Mughal Room, the roof top restaurant at Hotel Clarks Shiraz.
Some of the traditional dishes are Biryani, Rogan Josh and Murga Musala, pieces of chicken cooked in white cashew and almond sauce. The meal concludesd with sweets of Carrot Halwa and Shahi Tukra.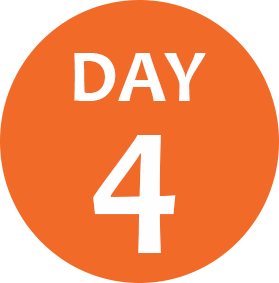 Agra / Fatehpur Sikri / Jaipur (Approx. 235 Kms / 5 Hr. Drive)
After breakfast, drive to Jaipur en-route visiting Fatehpur Sikri built by Emperor Akbar as his capital. Other Mughal buildings are contained within this now deserted city.Then drive to Jaipur and check into your hotel on arrival.Dinner at Spice Court restaurant this evening. The restaurant is a well-known, fine dining restaurant in the heart of the Pink City and serves both Non-Vegetarian and Vegetarian delicacies. Rajasthani cuisine is predominantly vegetarian and dazzling in its variety.
The most famous dish would probably be dal-bati, which is spicy lentils with baked balls of wheat with lots of ghee.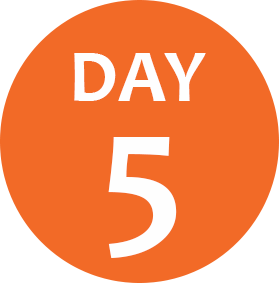 Jaipur
After breakfast, drive to the Amber Fort. Experience one of the most exciting rides up to the fort on elephant back. This is the showcase for Mughal architecture. A visit to the city of Jaipur includes the Palace of Winds, The City Palace Museum, the living quarters of the royal family of Jaipur and Jantar Mantar.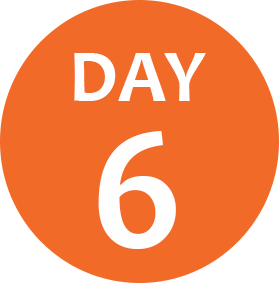 Jaipur / Mumbai (By Air)
Early morning transfer for your flight to Mumbai, the most populous city in India.
On arrival, check-in at the hotel for your two night stay in Mumbai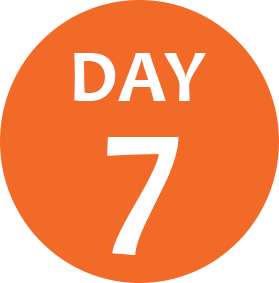 Mumbai
After breakfast, city tour of Mumbai covering the Gateway of India, the Taj Mahal Hotel and a drive along Marine Drive, Chowpaty, Malabar Hill, The Hanging Gardens, British Library and the Haji Ali Mosque. Dinner this evening at ZIYA, a twice Michelin starred restaurant at The Oberoi  Hotel. Talk to the chef for his award winning recipes and cooking styles.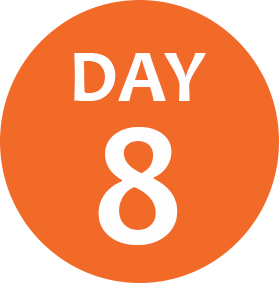 Mumbai / Cochin (By Air)
Morning transfer to airport to board the flight to Cochin.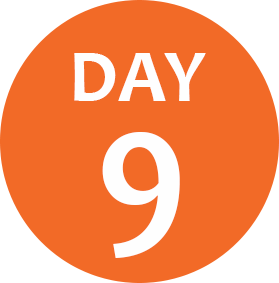 Cochin
Known as the "Queen of the Arabian Sea", due to its natural harbor. The city is greatly influenced by its colonial past, including Chinese fishing nets, a beautiful Jewish synagogue, Dutch palaces, Portuguese architecture and British influence all round, all blending harmoniously with basic Kerala heritage, testifying that the rulers of Cochin traded goods as well as knowledge with the visitors from far off lands.Lunch is at one of Cochin's oldest eat-outs, "Kai–Ikka", still a very popular Muslim eatery. The Biriyani is the specialty of the restaurant.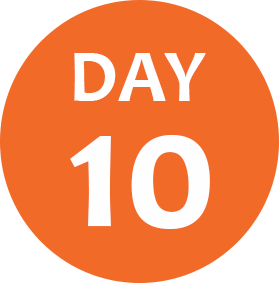 Cochin / Thekkady (Approx. 156 Kms / 4 Hr. Drive)
Drive to Thekkady after breakfast. Check-in to your hotel on arrival.Afternoon, take a boat ride on Lake Periyar within the Periyar National Park and Tiger Reserve in Thekkady. Periyar Wildlifen Reserve is one of the few places where you can observe elephantsin their natural habitat.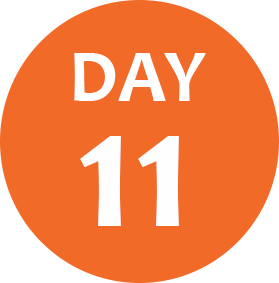 Thekkady
Morning tour of the Spice Plantation within the Resort premises. There are over twelve varieties of spices cultivated in and around Thekkady. The most famous among them are Cardamom the "Queen of the Spices". The tour covers spice and tea plantations with a variety of flowering plants and trees. Afternoon free for shopping. Enjoy a typical south Indian cultural show this evening, followed by dinnerat the 50 Mile restaurant.
A unique offering by the Chef at Spice. Allproduce used in this kitchen is sourced from a radius of 50 miles. The selection will surprise you.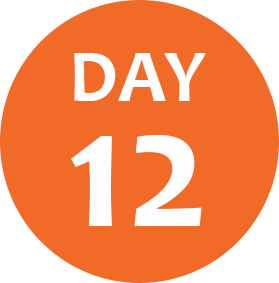 Thekkady / Maraikulam (Approx. 145 Kms / 4 Hr. Drive)
Drive to Mararikulam after breakfast Then a brief talk on Pathyahar (Ayurvedic food for Body, Mind & Spirit) followed by approx. 2 hours of Ayurvedic Cookery class & 1 Hour of Herbal Garden Tour of Marari with chef/professional cook. Evening free to relax at the resort.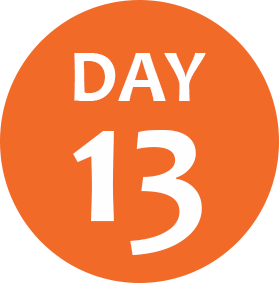 Mararikulam / Cochin (By Road) Cochin / Kolkata (By Air)
Check in to your hotel on arrival.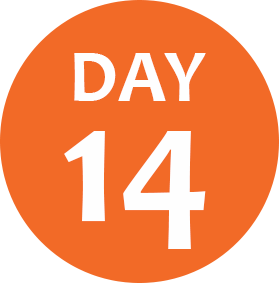 Kolkata
Start the day with a visit to an open traditional market selling vegetables, fruits, spices, fish, etc. Drive around Dalhousie Square, surrounded by some of Kolkata's most enduring Raj-era monuments like the High Court, Town Hall, St. John's Church, the magnificent GPO, the regal Raj Bhawan, and the Gothic style Writer's Building.
Foodies, this one's for you. Fairlie Place is the central business district of Kolkata. The street is filled with stalls selling everything from chat to full meals. The full array of Bengali food is available here including Luchi– Alu Dom. Kachoris and Rice and Fish curry. The Stock Exchange road is a great place to find Chilla, Dal Pakori, Dahi Chaat, Malai Toast,Sandwiches and Chai (Tea).
Try a Telebhaja, a deep fried snack served with a variety of chutneys.This snack is best enjoyed with a cup of tea.Then there's Chinatown, the only one in India, which safeguards a slice of Kolkata's unique cultural heritage – that of the local Chinese immigrant community.Dacres Lane has everything you would want to try. From Punjabi to Chinese and the trade mark Bengali dishes, you'll find it all here. Chowmein, Schezwan Chicken, Luchi-alu dum, Fish roll, Fish fry, Ghugni, Mutton Cutlet, Bread-butter toast, Chai (tea), Fried Rice, Butter Paneer and the list just goes on.
Sweet shops abound as most Bengali's are born with a sweet tooth!Here, sweets don't mark the end of a meal — the true-blue Bengali will have sweets at any hour, from breakfast through to midnight snacks.
Evening cooking session and dinner at Bomti's House – Surajit, aka Bomti Iyengar is a well-known name across global travel circles as the man who offers a taste of real Kolkata at home. The interior designer and art collector invites discerning travelers to share his experiences whilst creating typical Bengali cuisine and Anglo-Indian dishes like jalfrezi and vindaloo, which are intrinsic to the city's culinary fabric.
Depart Kolkata
A sumptuous breakfast marks the end of your tour, which we hope has left you with pleasant memories.Transfers will be provided to the airport for your return home.