ITINERARY CALL OF THE JUNGLE
Experience India's rich cultural heritage reflected in it's ornate palaces scattered throughout the country, some still in pristine condition, replete with royal descendants and tradition.
Destination : Delhi, Jaipur, Ranthambore, Bharatpur, Agra, Bandhavgarh,
kanha
Duration : 15 Days.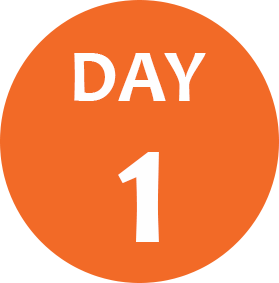 Arrive Delhi
Upon arrival, after clearing immigration and custom, you will be met and transferred to your hotel. (Checkin at 1200hrs ). Overnight at hotel.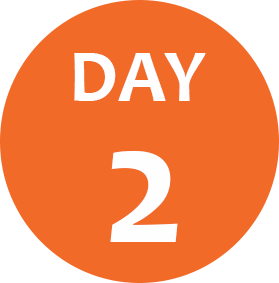 Delhi
Following breakfast, Full day city tour of Old and New Delhi
Old Delhi: An ancient walled city. Here you will drive past Red Fort, the most opulent Fort and Palace of the Mughal Empire: Raj Ghat, the memorial site of the Mahatma Gandhi; Jama Masjid, the largest mosque in India; and Chandni Chowk, the bustling and colourful
market of the old city (Red Fort Closed on Mondays) .
New Delhi. Our tour of New Delhi includes visits to such sights Humayun's Tomb (1586): Built in the mid- 16th century by Haji Begum, wife of Humayun, the second Moghul emperor, this is an early example of Moghul architecture. The elements in-'tte design — a squat building, lightened by high arched entrances, topped by a bulbous dome and surrounded by formal gardens — were to be refined over the years to the magnificence of the Taj Mahal in Agra.
Visit the Qutab Minar 72 meters high and one of the most perfect towers in the Persian world. The Iron Pillar which has survived the vagaries of weather for over 1500 years. Continue with a drive through Embassy area, the Government buildings (1921-1930
Overnight at hotel.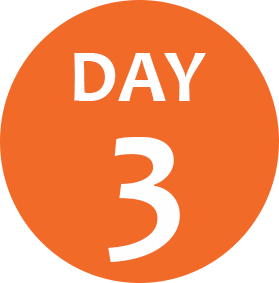 Delhi / Jaipur 260Kms / 6hrs approx
Following breakfast, drive to Jaipur Upon arrival, check in to your hotel.
Overnight at hotel.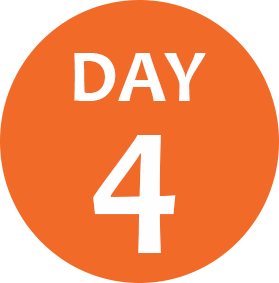 Jaipur
Following breakfast, visit Amber Fort, the former capital of the royal Rajputs. Few fail to be moved by the dramatic Rajputs grandeur of this hilltop fortress-palace 11-km north of Jaipur. Set on the dry wrinkled Aravali Hills, and surrounded by fortified battlements, the palace straddles two sepia-hued tundra hills overlooking Maota Lake, and its sprawling crenellated walls lattice the surrounding hills. Our guide will elaborate on the history of this architectural masterpiece with its mirror-studded alcoves, dazzling mosaics and water-cooled swings that delight today's visitors as they did their former royal residents.
Afternoon, visit Jaipur City: Hawa Mahal or Palace of the Winds, a five-storied structure of pink sandstone with semi-octagonal and delicately honeycombed windows overlooking the main street of the old city. It was built in 1799 so that veiled royal woman could look down unseen by the world through its 593 stone screens. We proceed for a guided tour of the City Palace & Observatory. The City Palace in the heart of the old city is a blend of Rajasthani and Mughal architecture. Next Stop the City Palace is the Solar Observatory – an astronomical treasure house, with solar device that gives accurate predictions till date.
Overnight at hotel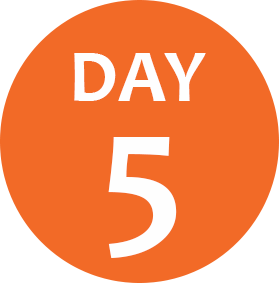 Jaipur / Ranthambore (145Kms 4hrs approx)
Following breakfast, drive to Ranthambore. Upon arrival, check in to your hotel.
Enjoy evening jungle safaris by sharing Canter in the Ranthambore National Park encompasses an area of 410 sq. km, which is home to a healthy population of tigers. It is situated 14kms from Sawai Madhopur. The park is derives its name from the Ranthambore Fort situated within its precincts. The herbivorous population includes Chital, Sambar, Blue Bull and Chinkara, Sambar deer is the pride of the park. The tiger is the biggest attraction of the park. Other carnivores in the park include Leopard, Hyena, Jackal, Fox, Caracal, Jungle Cat and Ratel besides the Tiger a variety of game and avia fauna are also to be easily sighted in the reserve.
Overnight at hotel.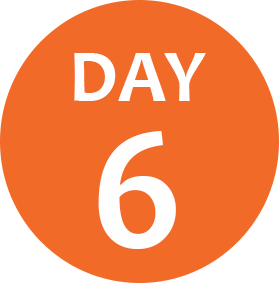 Ranthambore
Morning & evening, jungle safari by sharing Canter in the Ranthambore National Park is known to have India's Friendliest tigers Assured of protection, these nocturnal creatures are seen often in the day .Sprawled on the Aravalli and Vindhya ranges of Rajasthan , Ranthambore National Park encompasses an area of 410sq km in which live a healthy population of about 40 tigers. A large number of deer inhabit the area and leopards are occasionally sighted. The Pandam Taloa Lake, located adjacent to the Jogi Mahal hunting lodge, is the park's favorite water source. Smaller pools at Raj Bagh and Milak also attract a variety of wild life The best way to explore Ranthambore is in a jeep as the park is well connected by arterial roads and tracks . Some of the popular sighting areas are Nal Ghati, Lahpur, Bakuala, Anantpur and the Kachida valley. Mammals: Tiger, Panther, Hyena, Jackal , Jungle Cat , Caracal , Sloth Bear , Sambar, Chital , Nilgai , Wild Boar, Chinkara, Indian hare mongoose. Birds: Bonelli's eagle, crested serpent eagle, great Indian horned owl, grey partridge sandgrouse, quail, spurfowl, common peafowl, tree pie, paradise flycatcher, pheasant tailed jacana, painted stork, black stork, spoonbill, green pigeon, ducks.
Overnight at hotel.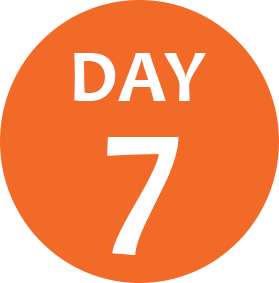 Ranthambore / Bharatpur 0710hrs / 0923hrs Bharatpur /Fatehpur Sikri /Agra (56kms / 2hrs approx)
Early morning transfer to railway station to connect train to Bharatpur
Upon arrival you will met and visit Bharatpur Bird Sanctuary: Lies near Agra on the way to Jaipur, an Ornithologist's paradise. It is the site of the India's largest and gloriously scenic Bird Sanctuary, with over 10.4 sq. miles (29sq kms) of fresh water marshland, originally developed by Maharaja of Bharatpur for his legendary duck shoots. Worth visiting for its invaluable resources to house the migratory birds from Siberia.
After visit, drive to Agra en-route visit Fatehpur Sikri: (the City of Victory) for a tour of this magnificent and world heritage buildings, which are still in a state of perfect preservation. The city is divided into religious and secular sections. The profusion of sculpture is breathtaking. Also, the white marble mosque in the secular section is incredible. It is a very sacred mosque and pilgrims from far and near come here to pay their respects.After visit, continue your drive to Agra. Upon arrival, check in to your hotel.Overnight at hotel.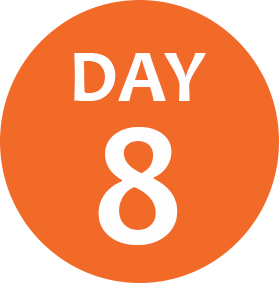 Agra
Following breakfast, visit Taj Mahal and Agra Fort
Taj Mahal: Agra is the medieval city of the famous 17th century masterpiece Taj Mahal, which of course is the most splendid of all buildings – perhaps, the most perfect architectural monument in the world. It was built in the memory of Mumtaz, the beloved wife of Shah Jehan, one of the greatest kings of the Mughal Empire. (TAJ MAHAL CLOSED ON FRIDAYS)
Agra City: Agra is not only famous for Taj Mahal but the impressive Mughal Red Fort known as the Agra Fort. This impressive red sandstone fort was built by Akbar between 1565-1573 A.D. Replete with gateways, pillared halls, mosques, marble trellises and geometric gardens; the Fort represents Mughal architecture at its peak.
Overnight at hotel.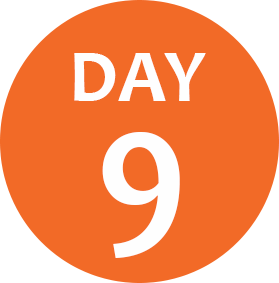 Agra / Jhansi (Train) 0817hrs/1048hrs Jhansi /Orchha / Khajuraho 180Kms/4hrs approx
Following breakfast, transfer to railway station to connect train to Jhansi. Upon arrival, you will be met and drive to Khajuraho en-route visit Orchha.
Visit Orchha: The Bundela chief Raja Rudra Pratap (1501-31) chose an easily defended and beautiful site for his capital. Set on the island on a bend in the Betwa River, it is elevated above the surrounding wooded countryside. Once capital of its own state, Orchha contains three palaces The Jehangir Mahal: The most admired palace of Orchha's, the Jehangir Mahal, was built by Bir Singh Deo. It was built as a present to welcome Mughal emperor Jehangir when he paid a state visit in the 17th century.
After visit continue drive to Khajuraho.
Upon arrival check in to your hotel.
Overnight at hotel.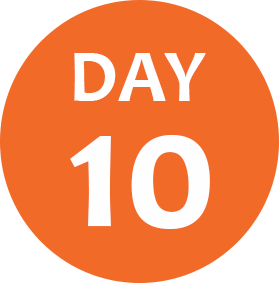 Khajuraho /Bandhavgarh (250Kms / 5Hrs approx)
Following breakfast, visit Khajuraho City: The Eastern and Western Group Temples Founded in the 9th and 10th Century by the rulers of Chandela Dynasty, influenced by tantrism, in eroticism becomes a theme of philosophical interest and the aim is submlimation of sexual relationship in the sexual act or "Maithun", women being regarded as the incarnation of the divine energy or "Shakti". Itis also possible thatthe Khajuraho were influenced by "Kama Sutra". Among the temples to visit is the Kandariya Mahadeo, Chaunsat Yogini, Chitragupta temple, adinath Temples ,Vishwanath temple, andvarious other temples. After visit, drive to Bandhavgarh.
Upon arrival, check-in into your Hotel.
Overnight at hotel.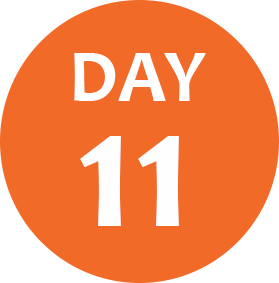 Bandhavgarh
Morning and Evening Jungle safari in the Park
Bandhavgarh: National Park the rich forests of Bandhavgarh served as Shikarghar for the Maharajas of Rewa. Bandhavgarh has been the centre of human activity for over 2000 years. Carnivorous species like the mighty tiger, elusive leopards, caracals, wild dogs anf jungle cats rule the forest with other species of herbivores like gaurs, sloth bears, macaques, various species of deer family like sambar, chital, muntjac, antelope species like Nilgai, chinkara, chausingha and supported with scavenger species like jackal, hyenas etc. Around 150 species of resident birds including migratory birds like steppe eagle.
Overnight at hotel.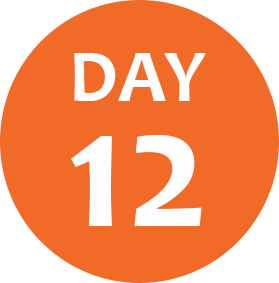 Bandhavgarh / Kanha (265Kms / 06Hrs. approx)
Morning jungle safari in the Bandhavgarh National Park. After visit drive to Kanha. Upon arrival check in to your hotel
Overnight at hotel.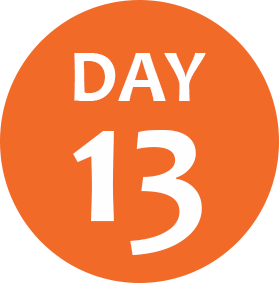 Kanha
Morning & Evening game viewing in Kanha National park.
Kanha Tiger Reserve, also called Kanha National Park, is one of the tiger reserves of India and the largest national park of Madhya Pradesh state in India.
In the 1930s, the present-day Kanha area was divided into two sanctuaries, Hallon and Banjar, of 250 and 300 km² respectively. Kanha National Park was created on 1 June 1955 and in 1973 was made the Kanha Tiger Reserve.
Today it stretches over an area of 940 km² in the two districts Mandla and Balaghat. Together with a surrounding buffer zone of 1,067 km² and the neighboring 110 km² Phen Sanctuary it forms the Kanha Tiger Reserve. This makes it the largest National Park in Central India. Kanha Tiger Reserve was ranked in the top 10 Famous Places for Tourists.
The park has a significant population of Royal Bengal tiger, Indian leopards, the sloth bear, Barasingha and Indian wild dog. The lush sal and bamboo forests, grassy meadows and ravines of Kanha provided inspiration to Rudyard Kipling for his famous novel Jungle Book.
Overnight at hotel.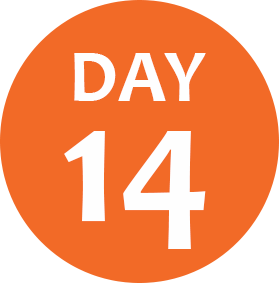 Kanha /Nagpur 254Kms/6hrs approx Nagpur / Mumbai (Flight)
Morning, viewing in Kanha National park. Later, drive to Nagpur airport for your flight to Mumbai. Upon arrival, you will be met and transferred to your hotel.
Overnight at hotel.
Leave Mumbai
Morning, transfer to international airport for your flight back home.